Best 5 Bridesmaid Dresses for Winter Wedding
If you are planning for a winter wedding, there are a few things that may be challenging when it comes to choosing the bridesmaid dresses for your best friends. As we all know that colors play an important role in a wedding.  As such, choosing the wedding theme and picking out the dresses that your bridesmaids will be wearing on your big day has to complement each other.  Some colors like pastels may be too light or soft for a winter wedding.  The design and cut of certain gowns may be too bare or the fabric could be too thin and you do not want your maids to shiver in the cold temperature.
Having said that, a winter wedding can be magical. So if you are on the lookout for bridesmaid dresses for a winter wedding, here are some elegant, modern, and beautiful dresses from Alfabridal which your bridesmaids will thank you: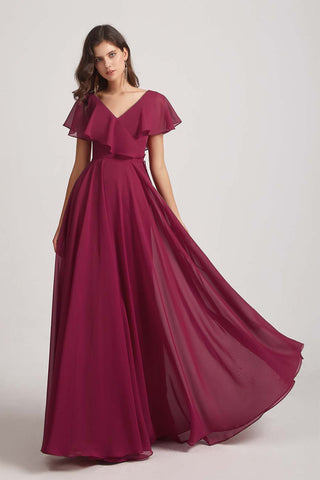 Choosing a winter bridesmaid dress with coverage like this flutter neckline that covers the shoulder is a nice touch. If you love the romantic look, then this red dress is what you need.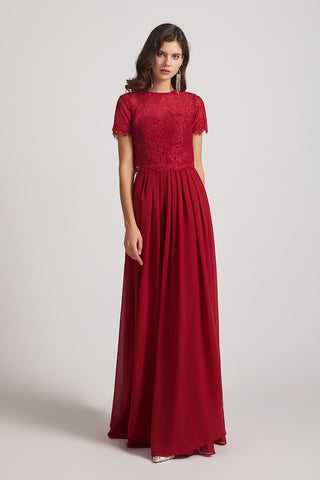 The sweet jewel lace detail top will guarantee that your bridesmaids will be wearing this gown again. This dress is super flattering and beautifully made.  The burgundy shade is ideal for weddings in the colder months.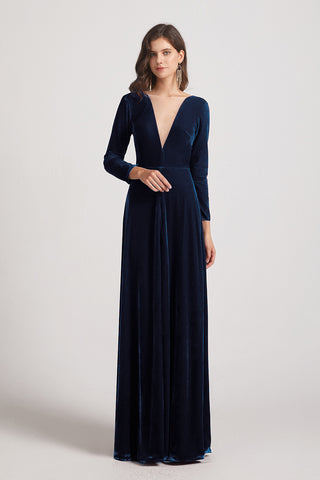 Velvet, an autumn fabric, is a very soft and cozy material that will ensure your maids are comfortable and snug on your winter wedding ceremony. This dress offers an effortlessly cool bridesmaid vibe.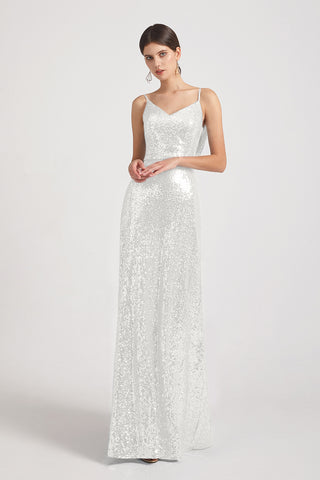 Nothing screams festive like some silver glitter. This gorgeous sequin bridesmaid dress is just perfect for a wedding during festive period like Christmas or New Year Eve.  A little bit of sequin and sparkle brings a touch of holiday cheer to a winter wedding. Its open back adds the perfect amount of drama.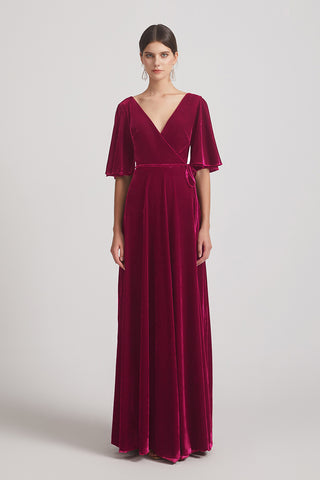 This half sleeve V-neck velvet number is also another top bridesmaid dress for winter wedding. Get into the holiday season vibe in this plum hue.  Want a touch of glam? Have your bridesmaids accessorize with long sparkly earrings for a formal winter wedding ceremony.
While bridesmaid dresses that feature long sleeves are lovely, you do not have to focus only on this silhouette.  Eventhough you want your maids to be covered because of the chill air, honestly, you may not be outdoor for a long time, so strapless bridesmaid dresses can be considered.  If you are concern that your bridal party may feel cold, they can choose to layer on with fur faux wraps to keep warm.  Other options that your maids can use are knit covers and stylish shawls for a warm winter look.  Soft pashminas can also be used as part of the accessory to keep them comfortable in the chilly winter.  These cover ups can actually increase your wedding budget so if you would rather not spend the extra money, you may opt for your bridesmaids to wear their own coats or jackets.
Hope the above bridesmaid dresses help to inspire you for your winter wedding.