Where can you find Bridesmaid Dresses Under $100?
This year has caught many of us by surprise.  During this unprecedented time, many celebrations like weddings have been shifted or scaled down.  Considering the costs that go into a wedding, saving where you can could really help. Being in a wedding is expensive for everyone involved. For your best friends, there is the bachelorette party, the bridal shower plus a whole of other little costs that would surely add up, even before the bridesmaid dress comes into the picture.
Whether your celebration is going to be big or small, there are still serious style for the aisle. Are you shopping for bridesmaid dresses for your best friends? No one should look more radiant and beautiful than the bride on her wedding day but bridesmaids definitely deserve their time to shine as they walk down the aisle with the bride.
Fortunately, there plenty of bridesmaids dresses priced under $100 still offer an elegant vibe.  You can count on Alfabridal to offer a range of affordable bridesmaid dresses for your squad.  This brand understands that during this rocky time, brides may need to scale back on to a more intimate union but still deserve special looks that you will cherish for years to come.  Therefore, even if you cannot afford to give your girls their dresses as a gift, they would appreciate your thoughtfulness if you choose one of these stunning budget-friendly bridesmaid dresses.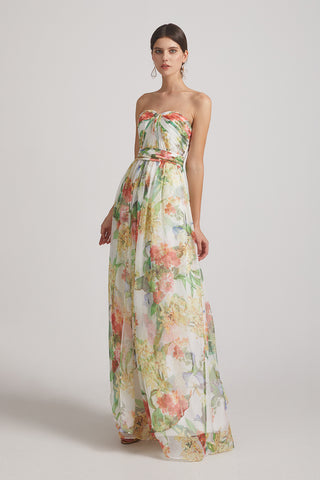 So many printed bridesmaids dresses have been popping up of late.  They are an instant way to make your squad line-up look entirely unique like this lovely floral chiffon dress at $99. You can even mix and match with some plain dresses in the same hue.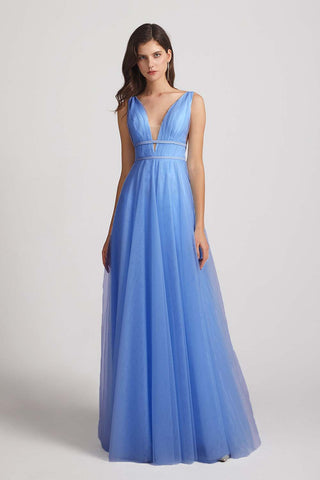 Bohemian inspired dress like this tulle blue dress is dreamy and light, just perfect for a seaside nuptial.
Whether you are planning a wedding in the cooler months, having a church ceremony where conservative silhouettes are ideal, or your maids would want a little coverage on top, a bridesmaid dress with sleeves like this sophisticated half sleeve bridesmaid dress ($99) is the perfect silhouette.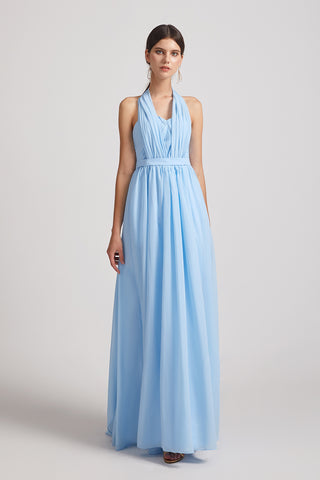 Everyone of your maids is truly unique so why not give them the chance to showcase their personal style with a convertible dress? This chiffon dress can be tied in a variety of gorgeous ways.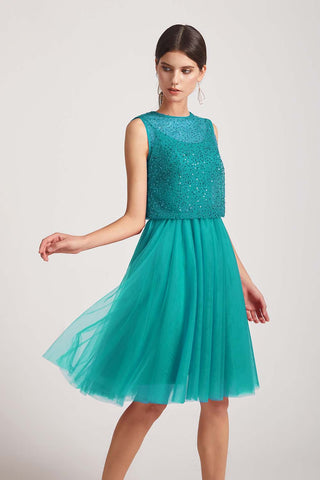 Bridesmaid gowns are traditionally full-length, but short or midi-length options like this jewel sequin chiffon knee-length dress ($99) offer a cool, contemporary look.
You do not have to sacrifice style for a great price.  The above is some of the most fashionable and cheap maid of honor dresses for under $100 to honor your girls and their budgets.  Technically they are not just bridesmaid dresses.  Your best pals could wear them whenever where ever. Think night out in the town, holiday parties, or just strolling down the street.  There are plenty of pocket-friendly options at Alfabridal for every type of wedding and every type of bridesmaids out there! So hopefully you can breathe a sigh of relief knowing that Alfabridal has your back. Now that's something to celebrate!